I got a fabulous surprise on Friday when I received this 'One Lovely Blog Award' from the gorgeous Laura at
my summer house
. If you haven't visited her blog before then I definitely think you should. It is full to bursting with wonderful images, photos, thoughts and posts. Laura also has a lovely shop on Etsy - which you can find
here.
Having been given this award, I now get to pass it on to a few more people, so (if they will accept it) I would like to pass on this award to the following blogs.
Buttons and Bows
- for sharing lots of great tips and helpful advice (and for being all round awesome crafty types!)
Chair Up
- Ange does absolutely amazing things with fantastic fix ups of unwanted chairs - pop by and take a look, I'm sure you'll agree she does a brilliant job!
BaggieAggie
- Crafter and fiction writer extraordinaire! If you haven't read Fast Friday Fiction then you are missing out!
The Pink & Blue Blog
- For a little bit of cool (I'm resigned to the fact I'm not - but this blog is!)
Miss Sew & So
- A fellow Aussie living in the north of England. Her blog has absolutely beautiful photos and inspires me to try to make my blog better.
Wrapped Up With String
- For sounds of Sunday tunes, for being a fellow 'Gleek' and for being a very clever crafter.
Lemon and Lavendar
- Another blog that inspires me to work on making my blog better. Lots of lovely photos and posts that you won't want to miss.
Here are the seven things that I know absolutely:
1) We ALL have the power to do extraordinary things - we just have to decide to do them.

2) Adversity truly does make you stronger.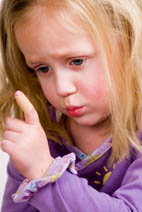 3) Sewing your fingers with the sewing machine HURTS!
4) If you can envision it, you can create it.
5) You should always treat others how you would like to be treated (always!)
6) Life can take you to places you never expected.
7) Any day spent sewing is a good day!

All images sourced from web, source location via embedded links